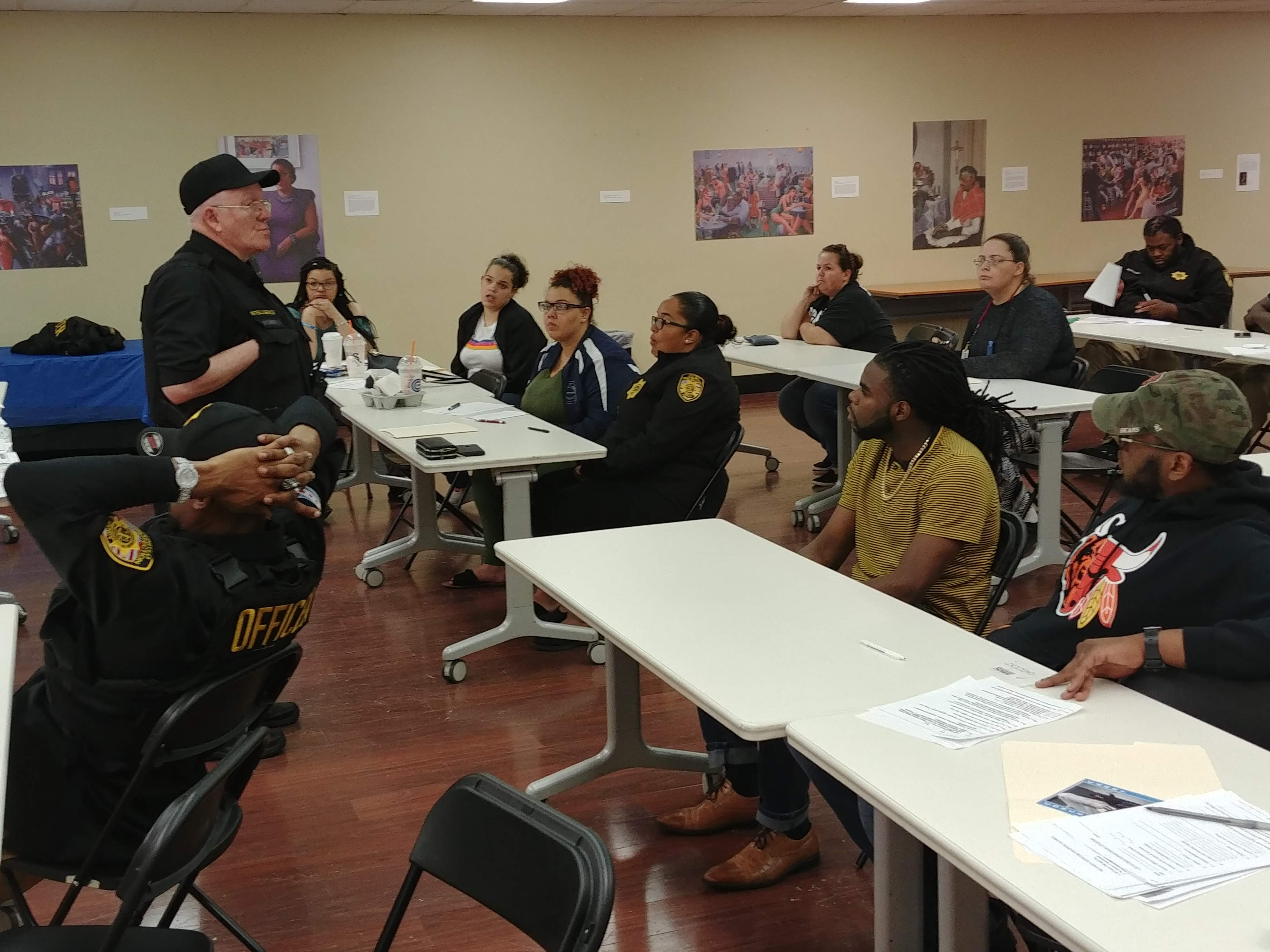 The U.S. Bureau of Labor Statistics (BLS) notes that most security guard employers provide newly hired security guards with job training. Nevertheless, since most states require security guards to be licensed, formal training programs through vocational institutes have become a standard method of training. Each state has different requirements for the amount and type of training needed, so professionals working in various states may have to go through several training programs.
Security guard training programs often must be completed during the first 100 days on the job, though this requirement varies by state. Topics covered during the training programs include basic security techniques, investigations, report writing, patrolling tactics, firearm use and emergency procedures. Workers specializing in particular types of security management such as private, airport, armored car or armed escort, may need to take additional courses to learn the necessary skills for these specialty security professions.
All candidates must meet rigorous standards to become UPA Inc's Officers. This screening process is so stringent that we reject a high quantity of our applicants.

Our employees must successfully complete state required training plus pass a written exam, before graduating to on-the-job training. Our training exceeds all State requirements.